Swim System
AccuFlow Jets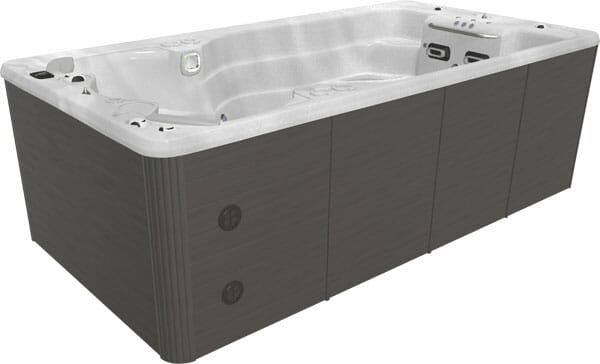 Shell Colour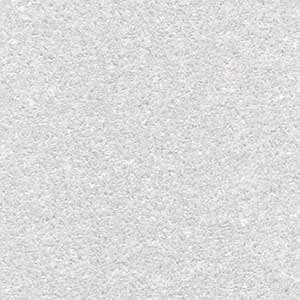 Alpine Mist Silver Marble

Pure White
Cabinet
Driftwood
Midnight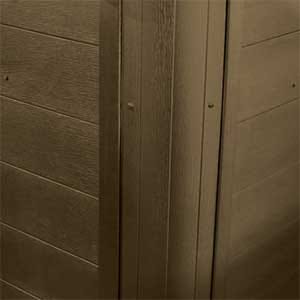 Walnut
Free Swim Spa Buyers Guide
---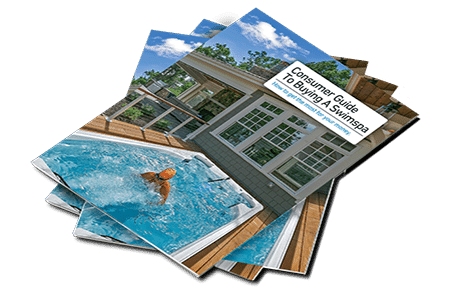 To learn how to select the perfect swim spa, download your free buyer's guide now by clicking below!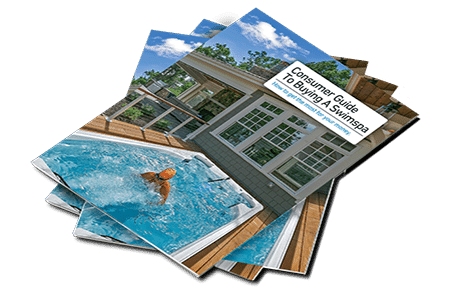 SwimExpert AquaStream
---
The AquaStream Swim Spa is a 17-foot mini-pool that delivers the most flexibility, fun and benefits for the whole family. This Swimming pool has all the exercise features of the SwimStream with a larger swim area. The AquaStream is a family pool that has everything your backyard exercise and entertainment center needs.
SWIMEXPERT OPTIONS AND FEATURES
Swimboost
Pump Design

---

Two 5hp SwimBoost pumps in North America. Two 4hp SwimBoost pumps in Europe
Producing up to 720 US Gal. / 2,725 Litres per minute
One 3hp buoyancy pump

AquaCurrent
Jet Technology

---

Two patented AquaCurrent® swim jets
AquaBlades shred the vortex created by the pump
Wider, deeper and smoother current than any other system on the market
Backlit AquaCurrent  swim jets and Buoyancy jet to light the swim current

WaveRider
Control

---

0 - 6.2 mph / 0 - 10 kph
Allows the user to vary the flow at the touch of a button
Adjustable to the level of the swimmer from novice to triathlete
WaveRider standard on all SwimExperts

SwimChannel
Shell Design

---

No reflective wave
Keeps swimmer in swim lane
Largest unobstructed swim tank
Stabilization hip jets

Form® Swim Goggles*

---

Fitness Coach that swims with you
Optical display showing time, distance and pace
Real time metrics
Measure, track & customize your workouts on the app

Workout in Your Own Home

---

You choose when to workout
Easy to use – No complicated machinery
Work out with privacy

Hydraulically Balanced Massage

---

Exclusive e-class jets use a Hydraulically balanced mixture of air and water
Designed to give a balance between a deep and soft tissue massage
Work out with privacy

Dual
Filtration

---

Located on either side of the swim spa
The flow directs debris and oils towards the side of the swim spa for removal by the dual skimmers
Increases flow rate of water to the pumps

ClearStream


---

2 x 50 square foot filters
Easy access
Out of contact and sight of the user

High Temperature Thermal Shield Insulation*

---

Foam covers shell and plumbing of the swim spa
Helps the swim tank retain heat
Great R-Value

Heat Retention System

---

Creates a convection oven in the cabinet
Utilizes the waste heat that the motors create
Black plumbing (pipes) absorb the heat created by the swim spa motors
Insulated Floor

Thermalmax
Vents

---

Lock the heat in during fall and winter
Let the motors breathe in the spring and summer to prevent over heating
Maximize energy efficiency for any season
SwimExpert AquaStream Specifications
---
Shell dimensions
210″ X 93″ / 533.40 cm X 236.22 cm
Height
52.75" / 133.99 cm
Volume
2,400 US gallons / 9,120 L
Weight (Full)
22,990 lbs / 10,431 Kg
Weight (Empty)
2,890 lbs / 1,311 Kg
Swim Spa Brochure
---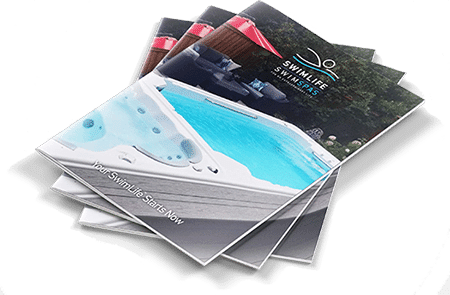 Every SwimLife™ Swim Spa is designed to exceed your expectations with superior ergonomic design, jet options and a 10-year structural guarantee. Wet your appetite for supreme luxury with a little light reading. Download the latest Swim Spa Brochure here. Please take a look at our brochures to help choose the model which is right for you.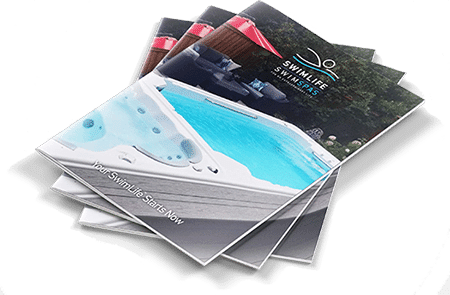 Book an Appointment & Visit Our Showroom Today
Come into our store to experience the quality of a swim spa and its innovative technology.
SwimExpert AquaStream Gallery