We believe spas can possess both beauty and brains.
That's why D1 engineered an unmatched exterior and paired it with intuitive and intelligent features. From the Status Light to Terracina skirting, D1 provides durability, environmentally friendly design, and ultimate relaxation.
Patented Curvilinear Design
In 2002, D1 didn't just break the mold, we shattered it! We unveiled the world's first hot tub that features an organic, curvaceous shape…a unique curvilinear design that's closely attuned to the exacting standards of our most discerning customers. The sensuous, wrap-around design was so different, so unique, that we received US patents: D484,607 & 6,839,919 for it!
Terracina™ Hot Tub Exterior
The natural wood tones of the Terracina Collection create a realistic beauty unmatched in a hot tub exterior. This natural skirting is exclusive to D1 and provides the most unique blend of durability and beauty on the market. Enjoy nature without the work for years to come. In your choice of Cherry, Summer Pine, Driftwood Gray or Vintage Cedar.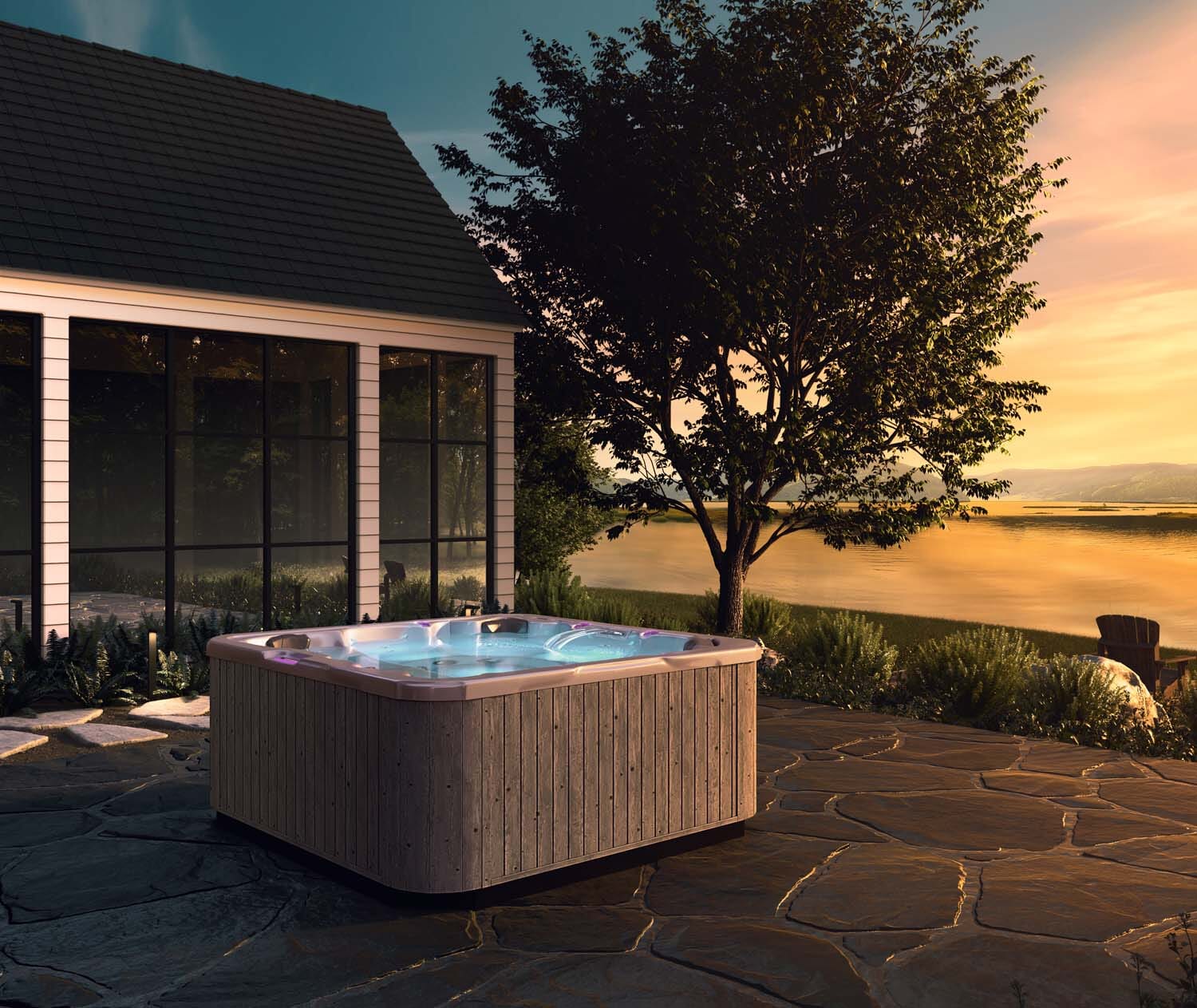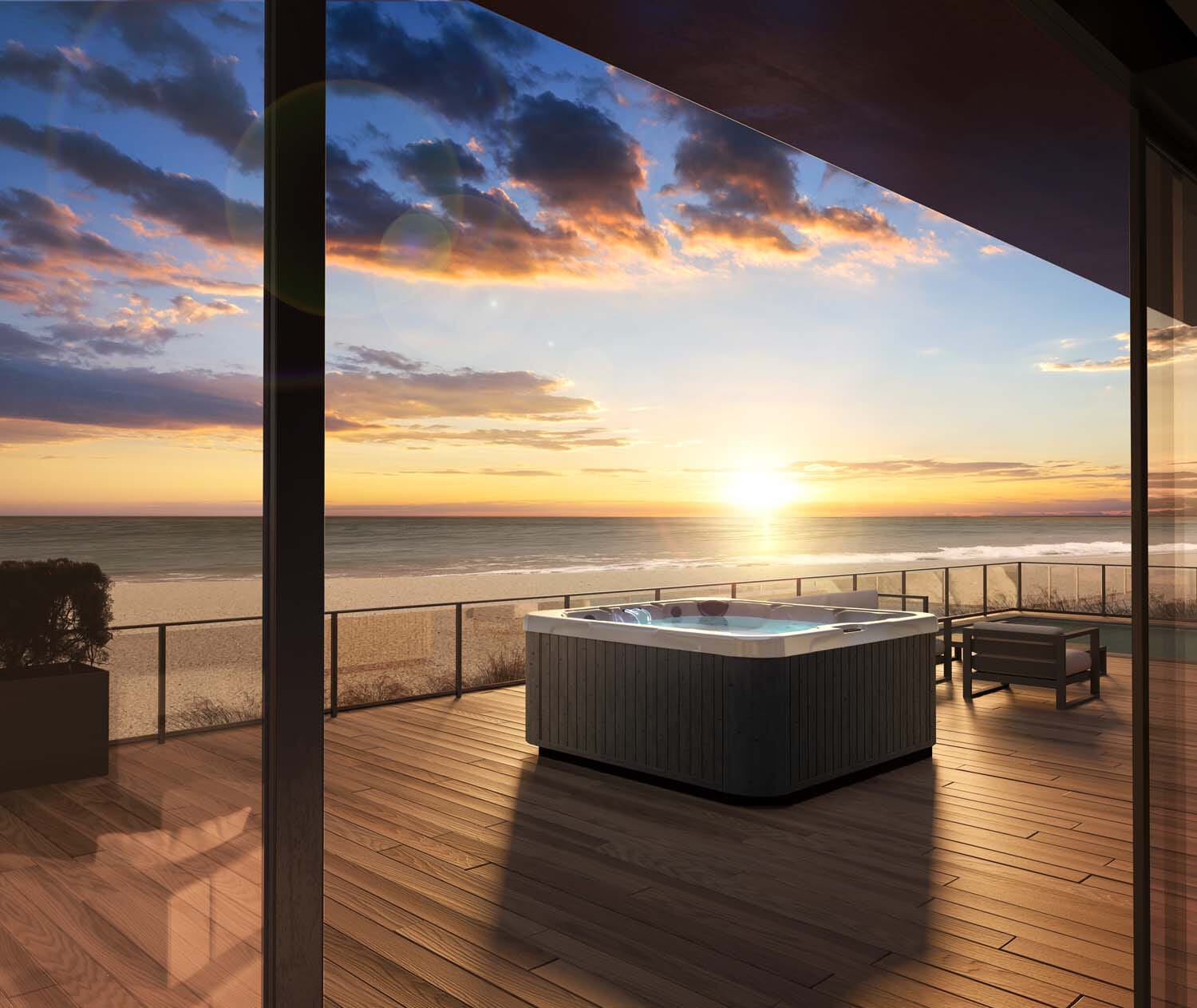 Envirotect™ Spa Skirting
Built from durable, all-weather material including post-consumer-recycled milk cartons, Envirotect is the most environmentally-friendly skirting material available today. It requires no waterproofing or staining and will last for life without wearing or fading. It has a lifetime warranty and comes in your choice of tan, brown or gray.
Exterior Hot Tub Lighting
The exterior lighting of your spa is just as important as the interior. That's why there are optional LED lights placed around your tub's exterior to enhance your outdoor living space when relaxing or entertaining.