Jet Therapy Pillow
D1's patented Jet Therapy pillow provides you with the only adjustable neck and shoulder massage system in the industry. With multiple positions to choose from, you can get the perfect massage whether you're 5'2" or 6'6"! The Jet Therapy pillow also features four powerful jets placed in a curved, padded head cradle for ergonomic support. Features two or four powerful jets.
Accent Jets
Say goodbye to slippery underwater jets and say hello to personal control. D1's patented accent jets adjust and interchange with a simple twist motion for a customized massage. These jets also feature a patented, contemporary shape unlike any in the industry. The Typhoon Jet, located in the footwell, provides high-volume performance that targets key trigger points in your legs, calves and feet.
UltraLife® Surface
The surface of your hot tub should be the most durable and comfortable because it is the most exposed and touched part of the tub. D1's exclusive UltraLife material satisfies both needs. UltraLife also features a unique, slip-resistant material unmatched by any other hot tub material and has a lifetime warranty.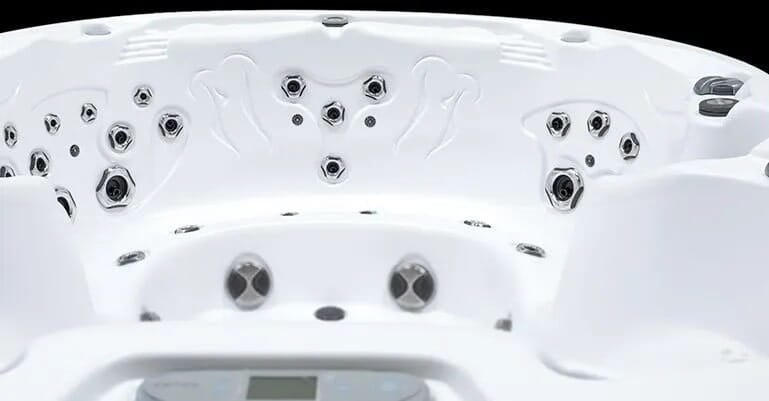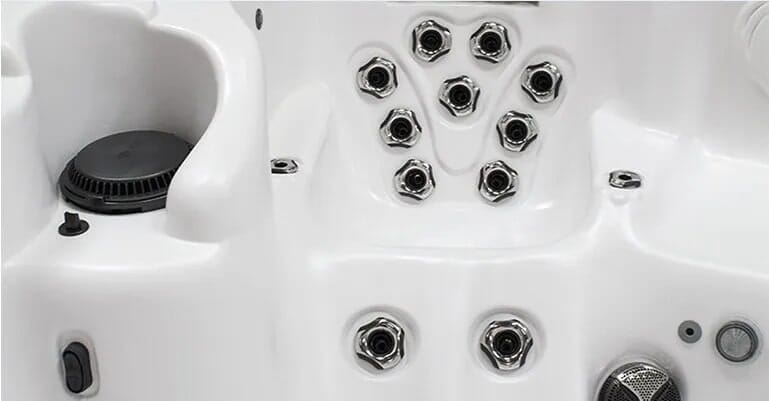 Bioform Seating
What's the most important part of a hot tub? You! With your needs in mind, the design team at Dimension One Spas created the principles of Hydronomics to develop exclusive "no-float" seating angles that promote optimized body positioning and keep you pleasantly in your seat instead of drifting around.
UltraLounge™ Massage Seats
D1 activates the power of water with the UltraLounge™– the "spa-within-a-spa" massage seat that delivers head-to-toe massage action, washing away your tensions and providing the ultimate in whole-body hydrotherapy. Its no-float design includes sculpted leg contours for superior fit and tactile therapy for your wrists and hands.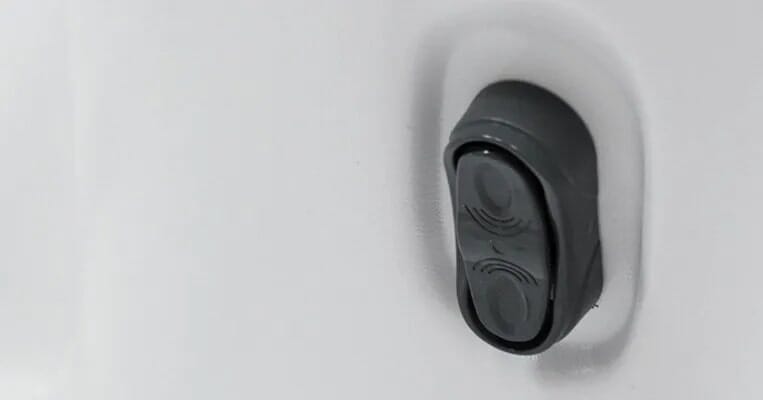 Echo Magnetic Switches
For the ultimate in convenience, D1's exclusive magnetic switch gives you underwater fingertip control of your hot tub's major functions. Need to activate the jets or turn your waterfall on? No problem. Keep your hands and arms underwater where they can stay warm and cozy.
Dynamic Massage Sequencer
With the Dynamic Massage Sequencer, you can choose from six pre-programmed massage sequences that turn an ordinary hot tub soak into an extraordinary, full-body hydrotherapy experience. This digital control panel includes an active therapy display, pause control for specific pain areas, speed control to adjust your sequence time, and silent valve operation for a peaceful experience.
D1 SmartHUB™
The D1 SmartHUB™ manages your hot tub's major functions using a full-color, icon-driven menu for intuitive operation. With true smart touch technology, the large display is easy to use even with wet hands. You can tap or swipe to adjust the temperature, jets, filter programming and audio system for an enhanced hot tub experience. Includes Bluetooth® connectivity.
Tactile Therapy
The ancient art of reflexology and acupressure have brought relief from aches and pains to millions of people around the world. D1's tactile therapy consists of various-sized therapeutic "bumps" that have been grouped together at key acupressure points for the arms, hands, wrists and feet. These bumps stimulate trigger points in these areas, providing you with an acupressure massage.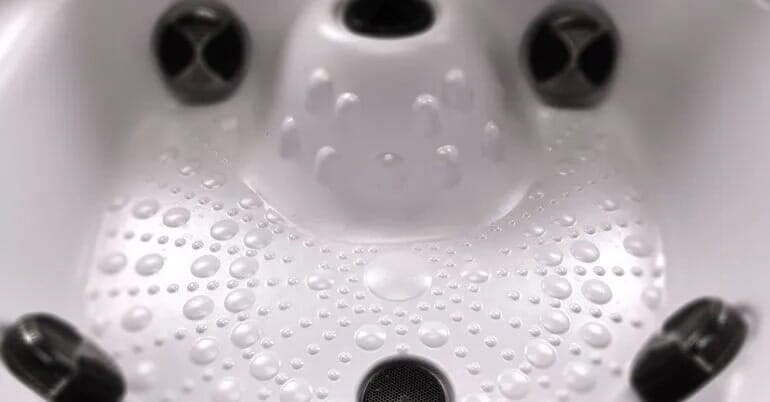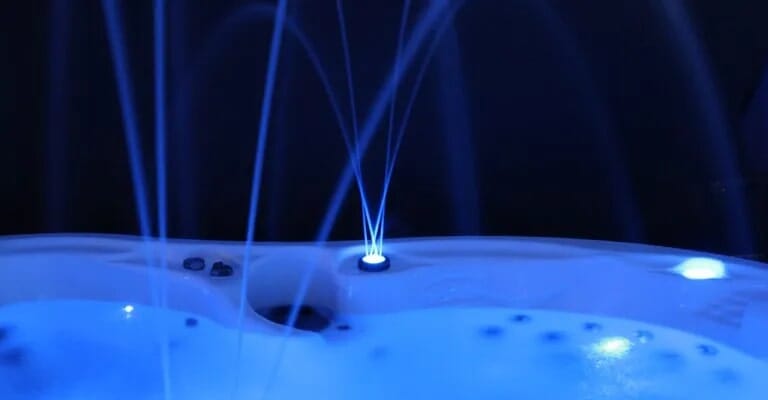 Liquid FX Spa Lighting
Liquid FX features a calming interplay of light, sound and shadow through the use of fountains and exquisite lighting effects to set the perfect mood. LFX utilizes long-life LEDs that reflect in beautiful and soothing jewel tones to create both an entertaining and relaxing environment for you and your guests.
Crystal FX Lighting
The Crystal FX lighting system creates a relaxing, colorful experience in your hot tub. Based on Chromotherapy, these brilliant underwater jewels of faceted light captivate the soft, luxurious interior to create the perfect mood. Crystal FX utilizes long-life LEDs and features eight colors and two dynamic light shows, from calm and soothing, to vibrant and rejuvenating, to visually enhance your hot tub soaking experience.